We use mobile applications for almost everything, from ordering groceries, clothes to playing games. Mobile apps have made things easy for us, and it is fair to say that they have become an integral part of our lives. Developing an app requires a great deal of technicality, creativity and experience to create an application that outlasts the competition available in the market. If you are still searching for the best mobile app development company, think none other than Geek Infotech. We are a team of professionals who have helped companies deliver mobile applications catered to their ideas. A successful mobile application requires years of experience and practical knowledge of the emerging technologies we excel in.

The mobile app development market is on a surge of growth which will continue growing. Businesses of all shapes and sizes require custom-built apps to grow their business. Our result-driven approach has helped us rank among the best mobile app development companies in the region. The mobile app is necessary for your business, irrespective of how big your business is. The reason behind it is that applications tend to engage customers efficiently, leading to exponential growth in your business. It is important that you choose the right mobile app development company that is also the best in-app store optimization services by considering their client reviews. It will be the honest opinion of theirs for the company's service. We rejoice in delivering the mobile application to our client's requirements. Our experts at the company will thoroughly understand your vision to convert it into a reality.
Need of App store optimization services
Once the app is made, it is necessary to have it optimized. More than 6 million mobile applications are available in the major stores, so it is important to make your application discoverable to potential customers. Let us understand – What app store optimization services are?
The App Store Optimization (ASO) is a process to improve app visibility within the app stores. App Store for iOS and Google Play for Android are the two major app stores we all know. The optimization services focus on click-through rate (CTR) to rank high on the app store search results. Companies' basic practices to optimize their apps are: optimizing App name, title, screenshots, and app rating. The primary goal of ASO is to drive more and more traffic to your app's page in the app store. The search ranking position of the app directly correlates with the number of downloads. Also, the high ranking apps get more downloaded as the users avoid scrolling through every search result. The app store optimization will help you get your app in front of the right users. If you are looking for effective ASO services, we are the ones that'll provide you with top-notch marketing solutions and full-scale app store optimization for app-driven businesses. Optimizing your app is the most effective marketing strategy for mobile applications.
If we talk about benefits for ASO, the primary among them is you'll be able to get organic downloads most sustainably. It requires a good ASO strategy to get the right users as it matches your app to the most relevant keywords. By optimizing your app store, your app will always get discovered by suitable users. You'll be able to lower your user acquisition costs by spending less money on ads. There are many ways by which you can monetize your app. These include in-app ads, in-app purchases, and subscription models.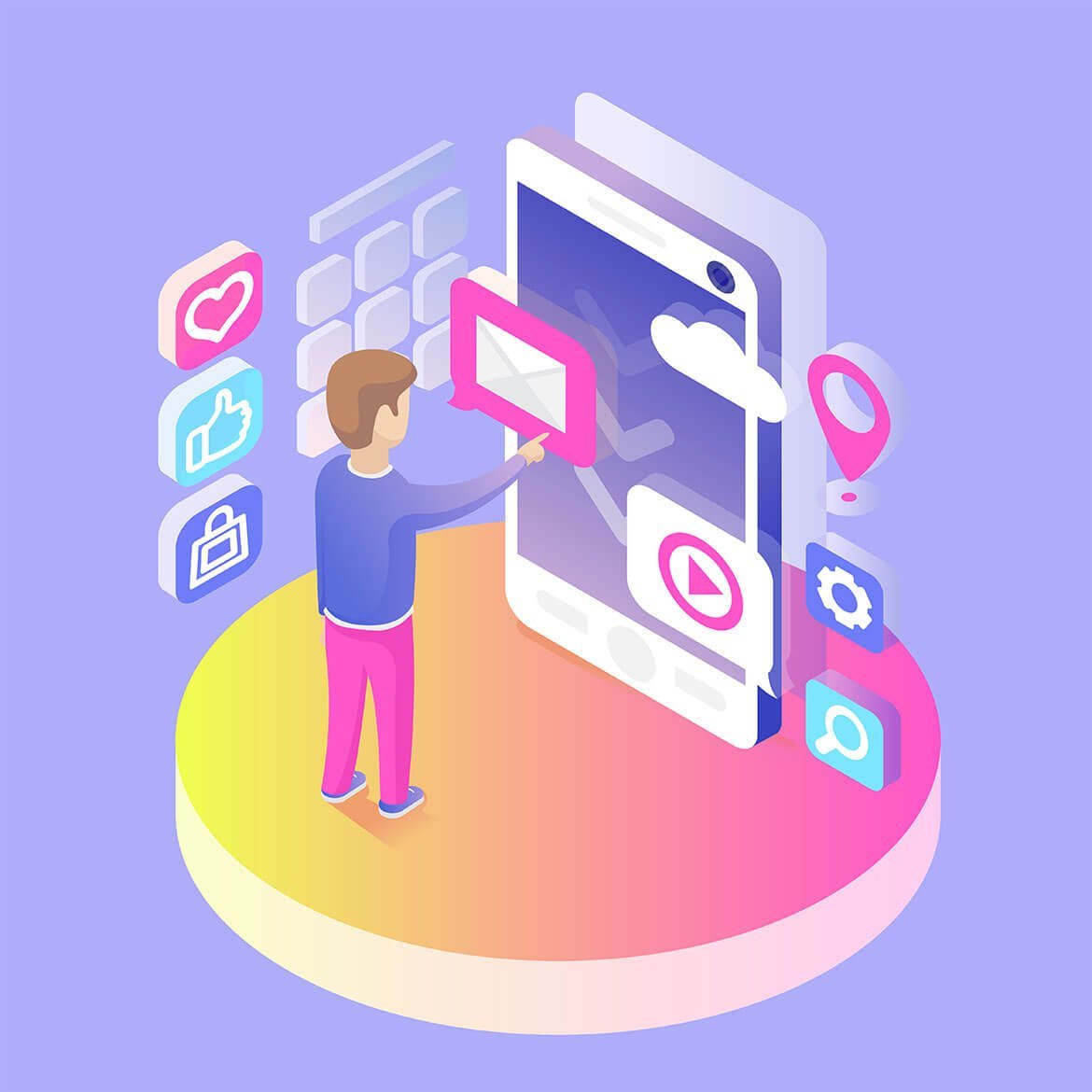 How does App Store optimization work?
The app store optimization is a step by step approach that works best if executed strategically. The primary approach is to create an app store optimization plan to know your market. Choosing the right name for your app is also crucial, as it will be the first impression of the app on the user. The Google Play Store allows 50 characters for the name, whereas the iOS App Store provides 30 characters. Keyword research is significant as it will help users to locate your app on the app store. Writing your app descriptions with the relevant keywords will help your app rank up. Using enhanced images and videos that describe your application will play a large role in letting users download your app.
Verdict
We at Geek Informatic make sure to provide you with the best practices for app store optimization. If you are considering a mobile application for your startup or enterprise, think no more. We are best at converting any online business into a well-established brand. Our team of professionals will make sure to deliver your project by exceeding your expectations.