Boost your Website Traffic
Geek Tech offers web solutions starting from SEO, SMM, PCC, and Copywriting to web design, web development, and mobile app solutions. Contact us now for the real transformation!
Dedicated Project Managers
Our project managers and team members are dedicated to their own skill sets in Digital Marketing, Web design/development, and Mobile application.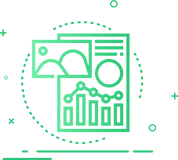 Round the Clock Services
Our team of experts is at your services round the clock. No matter your time zones, we are ready to serve you anytime.
Bring more traffic to your website with Geek Tech's SEO services. Whether you want to maintain your current position or boost your organic traffic, our SEO experts help you draw more traffic, expand your visibility, and enhance your overall leads. Get a FREE SEO audit of your website.
Get better Return on Investment with Geek Tech's Pay-Per-Click Google Paid Marketing. We provide you with an opportunity to be visible above organic search results in a few days.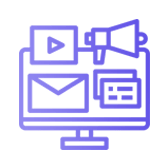 With our Social Media Marketing service, we can help you to grow your audience, drive engagement, and stay relevant by posting engaging contact on social media platforms. We keep your social media profiles accurate, updated and complete, allowing you to build real relationships with your customers.
Whether you need to freshen up the visual style of your website or update company colors, Geek Tech's web designing team ensures to put the best foot forward to make a huge difference to your web presence. Our web designers help you gain a competitive advantage in your field and boost the overall image of your business.
At Geek Tech, we connect your targeted audience to your brand, bringing eye-catching designs to life. Be it Php, Java, WordPress. .NET or ASP.net, we use the best tools to design and develop an intuitive and user-friendly website that makes your business stand out from the rest.
Get end-to-end Android and iOS app development solutions for startups and enterprises at Geek Tech. Our mobile app developers develop high-quality mobile apps for any category, bringing years of experience on the table. Ensuring enhanced safety and smooth performance, we solve any business challenge with functional, flexible and well-designed mobile apps.
Geek provides end-to-end web application development services, from creating a prototype to building complex web application's using the newest technologies.
Looking for free analysis?
If yes, fill the form below and let one of our executives get back to you.