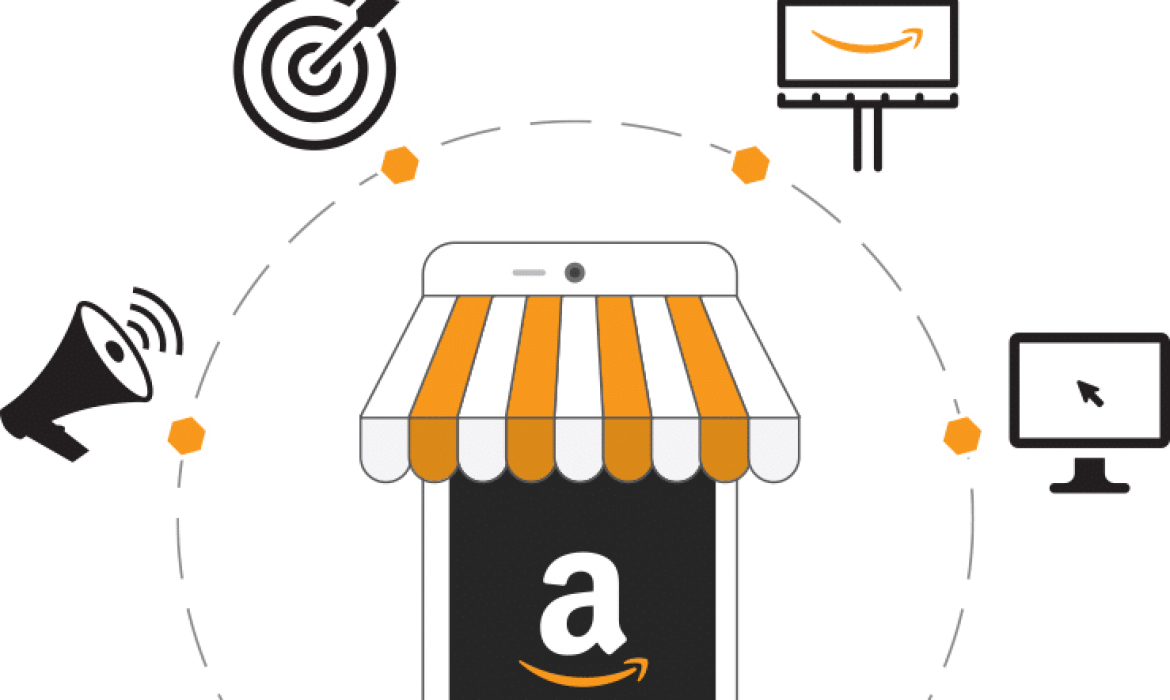 Over the last few years, Amazon marketing services have proven to be a convenient tool. It has allowed vendors to get more traffic to the branded pages and product pages. Amazon is the leading advertising platform available today. It has over 310 million active customers, and more than 190 million people visit the platform every month, making it the hub of customer purchasing data.
For Businesses, Amazon serves as a great option for potential customers and sellers to make sales. But it is essential to understand amazon advertising services first before you leverage them. The ad campaigns that run on Amazon will surely take you to new heights if you are looking to surpass the competition.
What are Amazon Marketing Services?
Let us understand Amazon's marketing services first. Amazon marketing services or AMS is used to define several Amazon services that allow sellers to sell the product using PPC (Pay Per Click) ads. For each clicked ad, the seller is charged. Amazon ads help in generating revenue for Amazon and sellers. With Amazon marketing services, you will have higher chances of conversion. The internal linking also helps in keeping up with website navigation. AMS helps your business to make it big in the world of online retailing.
When you look for a product on Amazon, you enter a set of keywords. In the results, some products are listed prior to others. The products shown on top are, in fact, paid ads, while the ones below are ranked organically. You might have seen these paid ads in other places on the web, such as on the right side of the page.
Depending on the ranking position of ads, interested buyers click, which then redirect them to the product's listing page where they can buy the product.
How do Amazon Advertising Services work?
Amazon advertising provides ad solutions for businesses to connect with customers.
You might think that Amazon ads are the same as Google ads, but that is not true. Though both of them follow the same model of Pay Per Click, Amazon campaigns are a lot different than Google campaigns.
The ads on Amazon are ranked based on profits, while advertisements on Google are ranked based on their Click-through rate (CTR). The sole purpose of Amazon ads is to make sales, whereas Google ads are used for several other purposes too, such as generating leads and increasing traffic.
Because Amazon ads are sales-oriented, they are ideal for e-commerce companies who want to sell their products.
How are Successful Amazon ad campaigns created?
To create a successful ad campaign on Amazon, a thorough understanding of Amazon advertising services is required. If you are looking for a company that creates ad campaigns, they must follow a specific process. Initially, keyword research plays a crucial role. Discovering and using the top keywords in your campaign will help your product rank higher in the search results.
Then a planned and strategic approach is required to set up the ad campaign. After the set-up, to maximize the performance, weekly monitoring and reporting are necessary. It is also important to do competitor analysis to gain valuable insights into the strategies used by your competitors. Routine reporting will help keep track of ups and downs in the ad campaign, and it is necessary to plan your future moves accordingly. 
Verdict
Reaching potential shoppers with Amazon ads has never been much easier. Geek Informatic is the leading digital marketing company that plans, creates, and executes successful Amazon ad campaigns. The company's experts will meet your business goals by increasing your brand visibility, managing your existing ad campaigns, and also do the competitive analysis. 
Amazon ad campaigns must be run by a company that has the right skill set. The professionals of the Geek Informatic create strategically structured campaigns to generate more sales. The PPC experts use professional tools to identify the best keywords. They understand and ensure that their selected keywords cater to the right product to the right customers. Geek Informatic will also provide the upfront reports wherein you'll get a breakdown of Amazon advertising which will be easy to understand. Get in touch with the experts at the company today for a detailed analysis.