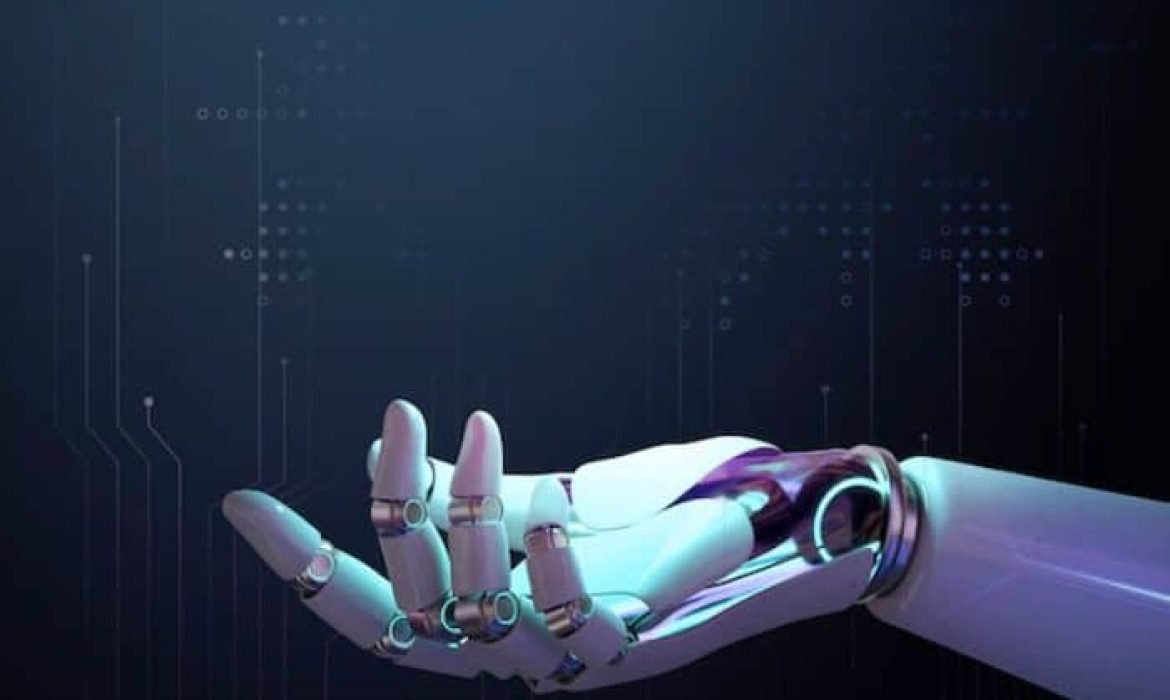 ChatGPT tool is a newly launched model by a renowned company OpenAI. It is software that generates content by using Artificial Intelligence. Since content is the most crucial thing for SEO practice to achieve the desired results, incorporating the use of ChatGPT might be of some use. Many professionals in the SEO industry need a clear idea about its benefits for their field. .
Therefore, the ChatGPT revolution can be experienced by many SEO professionals. But as the tool is new, most people are not aware of it. We have brought this blog to clear your doubts and show you how it can help you. Without any delay, let's get into more and see how ChatGPT integration in SEO can affect the results.
What Is ChatGPT?
ChatGPT is a chatbot, where GPT means Generative Pre-trained Transformer. It was developed by OpenAI, an Artificial Intelligence research lab based in San Francisco. Before getting into the integration of ChatGPT and SEO, let's learn some more about ChatGPT!
Definition
OpenAI introduced the ChatGPT, which is an optimised language model for dialogue that interacts in a conversational manner. The chatbot quickly collects attention to detailed responses and effectively provides the answers based on its knowledge domain.
Vital Information
Below are some important details about the ChatGPT AI software:
AUTHOR: OpenAI
RELEASE DATE: 30 November 2022
MODEL TYPE: Artificial Intelligence Chatbot
WEBSITE: https://chat.openai.com/
Methods
OpenAI trained the ChatGPT model with the help of the RLHF (Reinforcement Learning from Human Feedback) method. In addition to this, the data collection setup is unique for this software. An initial model was trained with fine-tuning that included human AI trainers.
The human AI trainers provided the conversations where they acted as both sides: the AI assistant and the user. Besides, the trainers also have access to model-written suggestions. It helped in composing their responses. One more thing to add is that ChatGPT is trained on an Azure AI supercomputing infrastructure.
Why
Can ChatGPT Integration In SEO
Be A Revolution?
ChatGPT is an AI tool also based on the Natural Language Processing model that generates the answers interactively. In SEO, AI tools help in optimising and fastening the work. Here is more about how generative language models are helpful in SEO.
Generative Language Models In SEO
Generative language models like ChatGPT enable the users to generate content for various purposes that can be used in SEO. Generally, the content generated with the AI tool also contains keywords.
Undoubtedly, SEO is constantly changing and needs real knowledge of the search engine. Besides, the understanding of website ranking factors is also vital. Content generated with AI tools can help in improving the search engine rank of the websites.
Some Text Generation Examples
The significant strength of text generation tools is not limited to providing better writing pieces. It also gives the desired results faster and helps the content team of big businesses. Here are a few examples that are included in the text generation:
Product Description
Users can get the content for products and categories of product descriptions with the help of a generative language model.
FAQ Generation
The Natural Language Processing model can search for the most relevant question for specific content and share it with humans.
Intro Draft
Using the selected keywords, you can use Natural Language Processing models to generate an intro for a new content piece.
Rewriting
Lastly, rewriting is an example of using Natural Language Processing tools. You can use the model to rewrite the more appealing content version.
Why are AI tools good for SEO?
SEO is a challenging task for many professional SEO experts. The main reason behind the difficulty is continuously updating search engines and ranking systems with time. Thus, the practices to rank better also change. As a content marketer, your aim will always be to rank your content higher on search engines.
AI tools like ChatGPT help simplify the SEO work. Usually, AI SEO tools use Machine Learning and Natural Language Processing algorithms. These are also used by search engines like Google to understand user intent and web content better. Hence, they help get the signals that web crawlers want to search. Besides, they work to be on the top of the Search Engine Results Page.
Significant Advantages of ChatGPT for SEO
ChatGPT revolution can bring many benefits for SEO. Here are some common advantages that different users experienced trying the recently launched ChatGPT model:
Identify and give relevant keywords
By using ChatGPT, you can quickly conduct keyword research. To do the research, you can open this chatbot, enter a few keywords, and wait for related keywords to appear.
Check for spelling and grammatical errors
ChatGPT is a model that improves writing style and quality by giving suggestions. Besides, the chat can help auto-correct spelling and grammar mistakes. It will help in providing error-free content.
Construct AI-powered customer support
Effective customer service is crucial for business success. Besides, it helps customer satisfaction, most importantly when available 24/7. Generating the content with the help of chatbots may do various linguistic tasks like translating, paraphrasing, answering queries, etc.
Generate creative content
Last but not least, the incredible advantage of chatbots is generating creative content. The AI tools know how to use words in an appealing way. It comes under the main SEO strategy to increase organic traffic. Besides, it helps earn the readers' and Google's trust, as user intent greatly matters in SEO.
Disadvantages of
ChatGPT
Here are some common disadvantages of the ChatGPT model:
Recent events are unknown
A main disadvantage of the ChatGPT model is the lack of daily updates. It contains the data generally based on the before events. Thus, if you want this chatbot to generate content according to recent facts, you must need an alternate solution.
Possibility of incorrect and biassed results
Remember that ChatGPT is an AI tool and can not replace human intelligence. So, there is no guarantee that it will provide 100% accurate results every time. It means you don't need to rely completely on this tool.
The tool is new and still under research
Another main disadvantage of ChatGPT is that it is a newly launched tool by OpenAI. It does have incredible benefits for SEO, but it still needs to be used by more users. However, OpenAI is offering free use of the tool. By doing this, they want to get genuine suggestions from the users about the strengths and weaknesses of ChatGPT.
Key Takeaway
Ultimately, ChatGPT is a strong language model developed by Open AI to generate human-like discourse. It can answer queries interactively and deliver meaningful information fast based on enormous volumes of learned data.
ChatGPT has rapidly influenced several businesses by providing new strategies for enhancing effectiveness, including SEO and marketing. For example, it can engage people in dialogues while answering queries, develop SEO content in many genres and styles, and generate metadata.
Lastly, Geek Informatic and Technologies offers up-to-date SEO and content solutions to various businesses. We know how to combine our expertise and AI tools to market your brand online.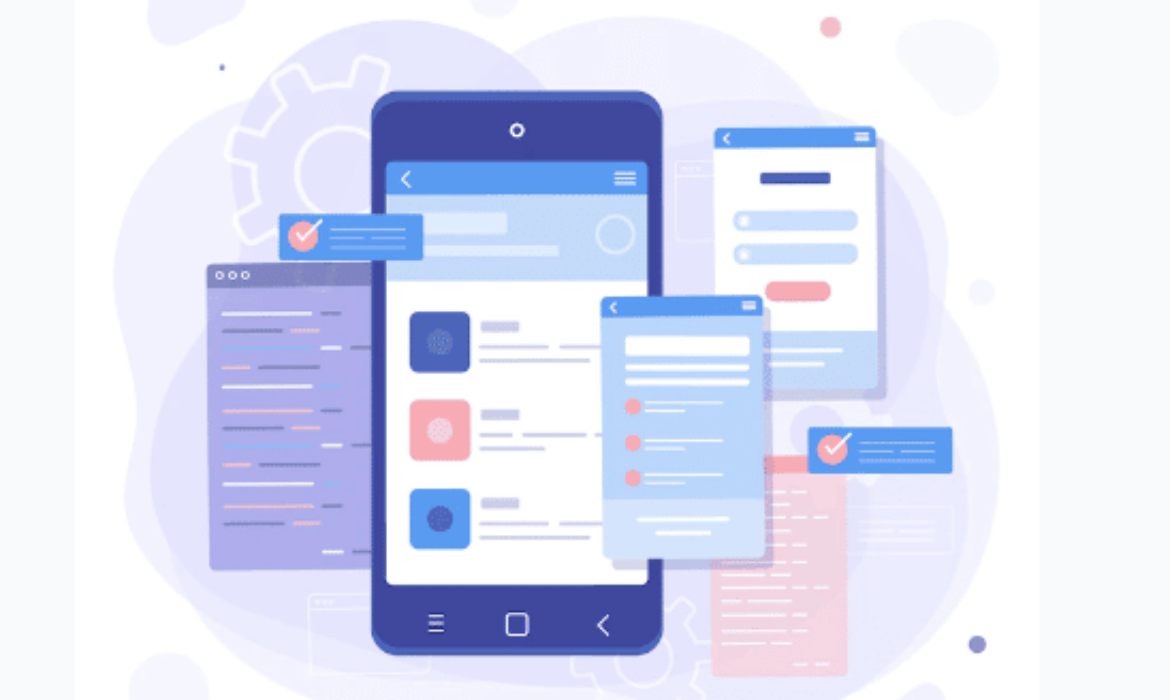 It is straightforward to see why the mobile application industry is thriving.
Today you can find mobile devices almost everywhere. They offer an easy way to do anything; whether you are playing games or want to order pizza, you can do it with the snap of your finger. But there is one drawback of mobile applications is that not everyone can use them.
We don't know what surprises the future has for consumer spending on mobile apps, but it has come out people are willing to spend on the mobile apps. According to a survey, consumer spending has increased from 2019 to 2021. Hybrid app development provides a solution that will allow people to get access to use your app over various platforms!
If you want to develop a mobile app, you should consider hybrid app development options. This will allow you to take advantage of both native and web-based development. This blog will help you know what a hybrid mobile application is and its worth in the future.
What is Hybrid Application Development?
A hybrid app development is an approach to programming for mobile devices that combines the strength of HTML5 and native programming. It can be written in CSS3 and Javascript but adhered into Android, iOS, and other platforms using the technology to function like another or advanced web application. They are basically the combination of native and mobile apps.
Why choose Hybrid app development over other platforms
Hybrid app development uses one code base for numerous platforms. With its help, users can use the application anywhere and from any device, even using a much older device. This allows you to build apps that run without issues on various devices without spending hours writing the native code and other code on each platform.
In Native mobile app development, you have to create or write a code for iOS and Android separately. Due to the different guidelines over different platforms, changes in the code need to be done accordingly, which is more time-consuming and can be heavy on your pockets! Each platform will have its programming language.
It is estimated that Hybrid app development services could save you up to 50% in resources and costs compared to other native or web solutions. So it makes sense that you should consider hybrid app development over other platforms.
Embrace hybrid apps in the future
Remote work is becoming more popular day by day. People want everything at their fingertips, and mobile applications have helped them. It is also essential to have a way for employees to work remotely, confined by restrictions. Using hybrid app development services to build mobile apps is one of the most efficient ways. This allows organizations to be more productive and deliver anywhere, anytime, maintaining efficiency in the development process. Hybrid apps are the key to developing high-performance apps that apps can use on any platform. Choosing hybrid app development will save you money and be built for multiple platforms like Android and iOS.
Hybrid App Development is the future of mobile application development. It is a type of software that lets you create one app that works on multiple platforms. Hybrid apps are better than native apps because they offer more functionality and flexibility. We at Geek Tech can help you if you want hybrid app development services for your business. Get started with your project with us today!
Mobile applications have changed the life of every human being. From a startup to a well-organized shopping site, every business is likely to build an app to grow their business. There are various reasons for an organization to launch a mobile app. Many organizations focus on selling products and services, and others focus on building an application to extend their brand awareness or enhance customer satisfaction. Turning towards mobile app development is engagement with customers and data collection.
Custom android app development has taken a great place in the app development industry. Companies are eager to hire developers because app development is trending these days and can help explore the business. Choosing the best developer for your business is a challenging task if you are a non-technical person. 
Here we are enlisting some crucial points that can help you select the best developer.
Analyze your budget
You must decide on a budget in your mind when you are on the verge of selecting an app developer for your business. The funding can range from hundreds of dollars to dollars in thousands depending on the developer's skills and experience. It would help if you kept in mind that there is more than development, such as testing and deployment of applications. After the release of the app, maintenance is also needed.
Skills Testing
Once you are done with your budget, make it clear that you want to hire an android app developer to get all sorts of applications worldwide. The application developer must understand your requirements and provide the solution accordingly. Developers usually have lengthy portfolios and resumes that may look impressive, but you need to decide to depend upon their qualities and one-to-one interview sessions.
Conversational round
It may be possible you want to hire developers remotely. You can decide on a video call, but there can be a massive gap in terms of conversation. You will be explaining your project and its requirements, and the developer may seem confused about what you are talking about.
Conversation plays a vital role in understanding a person. You can analyze a person's personality, who can work in a team or not. If your instructions and requirements are unclear, it can cause a loss, and your outcome will not be the same as expected.
Always Ask Right Questions
Before you hire android app developers, find their additional skills as well. Ask the relatable questions that will help you know that the person is reliable, trustworthy, and transparent in communicating throughout the project. The more questions you will ask, the more you will be able to understand the person.
Transparency check
App developers should not be unable to be reached for several weeks after being hired. Communication regarding progress is essential to ensure fewer surprises, and the project remains on track concerning goals and deadlines. Transparent app developers who communicate consistently are the only way to avoid issues with timelines or scope earlier.
Give a try to Geek Tech.
Geek tech is one of the renowned custom android app development companies leveraging years of experience to provide the best solutions. The developers are well-skilled, including a vast experience in app development that will never disappoint you. Get a free consultation for more details.