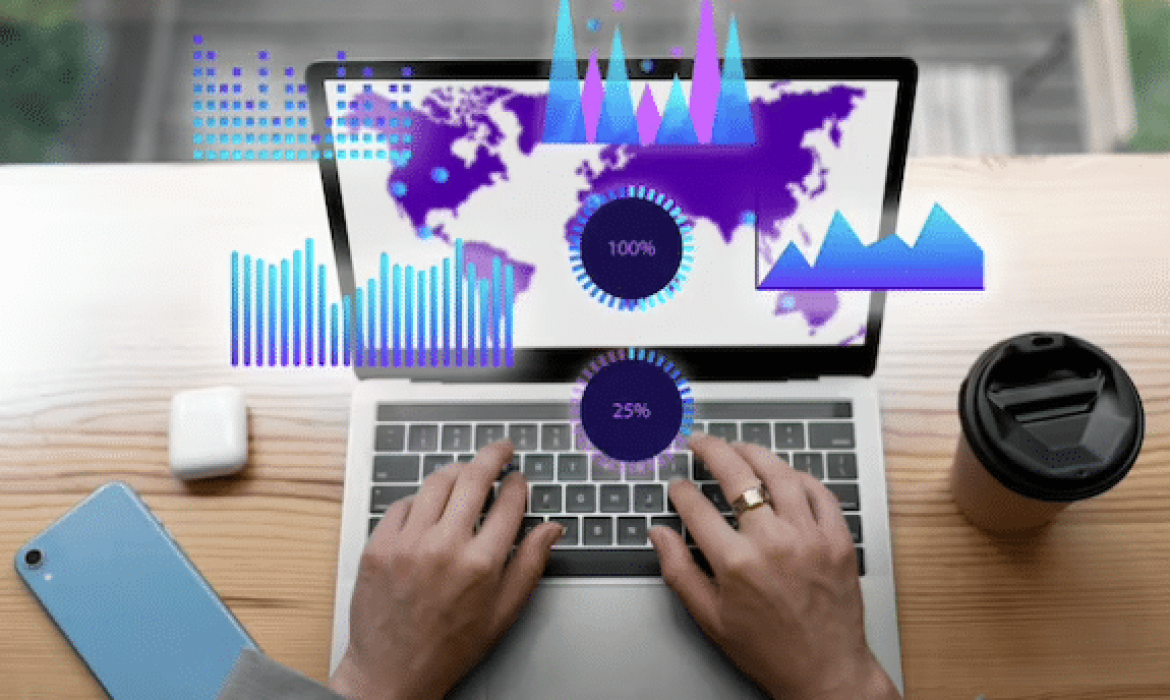 Wondering how to harness the full potential of your WordPress website's data? Look no further! This step-by-step guide will show you how to seamlessly add Google Analytics 4 and unlock valuable information to enhance your online presence. Let's get started!
In today's digital world, understanding your website's performance as well as user behavior is paramount for achieving online success. This is where Google Analytics comes into play. It has been the trusted choice of website owners and marketers for years, providing valuable data insights that fuel data-driven decisions. 
GA4 (Google Analytics 4) is a revolutionary advancement– it is a new and improved version of Google Analytics. With GA4's advent, website tracking capabilities have been elevated to a whole new level. 
This comprehensive guide is all about adding Google Analytics 4 to a WordPress website. Here we discuss how to unlock the full potential of GA4 and put light on its numerous advantages over Universal Analytics (UA). First, let us see the key difference between Google Analytics 4 and Universal Analytics.
Google Analytics 4 Vs. Universal Analytics: Key Differences
Gain insights into the unique features and functionalities of Google Analytics 4 and Universal Analytics. Keep reading!
Tracking Model
GA4: Google Analytics 4 works on an event-based tracking model. It focuses on individual user interactions. GA4 captures events like page views, clicks, video plays, as well as downloads as separate entities. This shift from sessions to events enables more comprehensive data collection and analysis.
UA: Universal Analytics follows a session-based tracking model. In this, each user session is treated as a separate entity. All interactions within a single session are aggregated together, and user-level data is less prominent compared to GA4.
Cross-Platform and Cross-Device Tracking
GA4: One of the significant advantages of GA4 is its enhanced cross-device tracking capabilities. It seamlessly tracks user interactions across different platforms and devices. This unified approach ensures a seamless understanding of user behavior, regardless of the device used.
UA: Universal Analytics struggles with cross-device tracking, as it relies on cookies, which are limited to individual browsers. As a result, it may not effectively capture user interactions across multiple devices.
Machine Learning and Insights
GA4: GA4 comes equipped with enhanced machine learning capabilities that automatically surface valuable insights and trends. It can identify potential opportunities as well as challenges based on user behavior. This allows website admins to make data-driven decisions more efficiently.
UA: Universal Analytics lacks built-in machine learning capabilities like GA4. Users need to rely on third-party tools or custom implementations for advanced data analysis.
So, it is all about  Google Analytics 4 Vs Universal Analytics. Hope now you have clearly understood that Google Analytics conversion tracking is more flexible as well as simplified compared to Universal Analytics.
Now, let us learn how to add Google Analytics 4 to WordPress site with ease.
Integrate Google Analytics 4 Into Your WordPress Website With These Simple Steps
Get ready to harness the power of GA4 and make data-driven decisions to elevate your online performance.

Step 1: Create a Google Analytics 4 Property
To get started with GA4, you need a Google Analytics account. If you already have one, sign in; otherwise, create a new account. After signing in, navigate to the Admin section and select "Create Property" to set up a new GA4 property for your WordPress website. In the property settings, you need to provide essential information like the website name, URL, and time zone.
Step 2: Install Google Analytics 4 Tracking Code on WordPress
Once your Google Analytics 4 property is set up, you'll need to add the GA4 tracking code to your website. You can get this code by clicking on the option "See your GA4 property." After this, choose "Tag installation" to retrieve the GA4 code. Then, add this code to your website. There are two main methods for doing this: using a WordPress plugin or manually inserting tracking code into the website.
If you want to go with a plugin, select the one that suits your needs, install it, and follow the instructions to connect your GA4 property. For more control over the tracking code n, manually insert the GA4 tracking code into the header or footer of your WordPress theme. Access your theme's files, locate the header.php or footer.php file, and paste the GA4 tracking code just before the closing or tag, respectively.
Step 3: Enable Enhanced Measurement and Event Tracking
One of the significant benefits of GA4 is its Enhanced Measurement feature. It allows automatic tracking of common user interactions like clicks on outbound links, video engagement as well as file downloads. To enable Enhanced Measurement for your GA4 property on WordPress, access the GA4 admin panel, navigate to Data Streams, and select the appropriate property.
Next, click on "Configure enhanced measurement" and toggle the switch.
Step-4 Integrate Google Analytics 4 with Google Tag Manager 
Google Tag Manager (GTM) is a powerful tool that simplifies the process of managing website tags as well as tracking codes. While it is not mandatory to use GTM alongside GA4, it offers several advantages. It is recommended for users who prefer a more organized as well as centralized approach to tracking.
To use GTM with GA4, you must set up a Google Tag Manager account and create a new container for your website. Once the container is set up, you can add the GA4 tracking code directly to GTM and deploy it across your WordPress website. GTM allows you to manage multiple tracking codes, including GA4, without modifying your website's code directly.
Track Conversions in Google Analytics 4
Tracking conversions is vital for assessing the success of your website as well as marketing campaigns. Conversions represent the completion of specific goals or required actions taken by users on your website. However, goals can vary and depend on your website's objectives, like completing a purchase, subscribing to a newsletter, or filling out a contact form.
Setting up Google Analytics 4 conversion tracking is straightforward. Access the "Conversions" section in your GA4 property and create a new conversion event. Then, define the specific parameters for the conversion event like name, value and conditions.
In Final Words
By upgrading to GA4, you gain access to advanced tracking capabilities as well as enhanced data insights. This way, you can make more informed decisions to improve your website's performance and user experience. We at Geek Tech provide an extensive range of Digital Marketing and Web Designing/Development services. Request a quote or visit us now to learn how we can enhance your online presence.